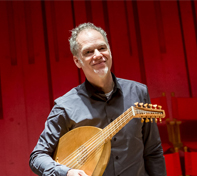 Crawford Young, graduated from New England Conservatory in Boston in 1976. Initially a guitar student of Robert Paul Sullivan, he was a guest tenor banjoist with the New York Philharmonic and National Symphony Orchestra before concentrating fully on lute. He studied medieval music with Thomas Binkley at Stanford University prior to joining the medieval quartet Sequentia in Cologne in 1978. Young has been a founding member of two prominent medieval ensembles, Boston-based Project Ars Nova and the Ferrara Ensemble of Basel, which under his direction in 1996 both won a Diapason d'Or de l'Année and was a finalist for Gramophone's Early Music Recording of the Year. In addition he was a guest soloist with Jordi Savall's Hesperion XX, worked in luteduo format with Karl-Ernst Schröder, and most recently has collaborated with Micrologus. Since 2004 Young has accompanied countertenor Andreas Scholl in recitals of English lute- and folk songs in Europe, Australia and North America. 2009 will see the release of a new recording with Andreas Scholl of music of Oswald von Wolkenstein.
Solo recitals in Vienna and Basel of a recently unearthed body of German lute music from the so-called 'Blindhammer Manuscript' now in the collection of the Oesterreichische Nationalbibliothek were featured in the 2006-2007 concert season. With some thirty criticallyacclaimed early music recordings spanning thirty years, he continues to be a prominent interpreter of early lute music.
Research publications of Crawford Young include chapters/ articles in Performer's Guide to Medieval Music (2000), Basler Jahrbuch für historische Musikpraxis (1984) and Companion to Medieval and Renaissance Music (1992), and a report on the 2006 conference on Alexander Agricola (Hochschule für Alet Musik, Trossingen) in Early Music Nov 2006, Vol. 34. Sources of Early Lute Music in Facsimile, an extensive collection of the earliest lute manuscripts and definitive history of the fifteenth-century lute, was published in collaboration with Dr. Martin Kirnbauer in 2003 by Amadeus Verlag, Winterthur. Young's current research publication is "Antiphon of the Angels: Angelorum psalat tripudium & Lantefana" (Spring 2009).
Crawford Young received his PhD in June 2018 from Leiden University with a dissertation on the Cetra, research inspired many years ago by a correspondence with Emanuel Winternitz then curator of the Metropolitan Museum in New York.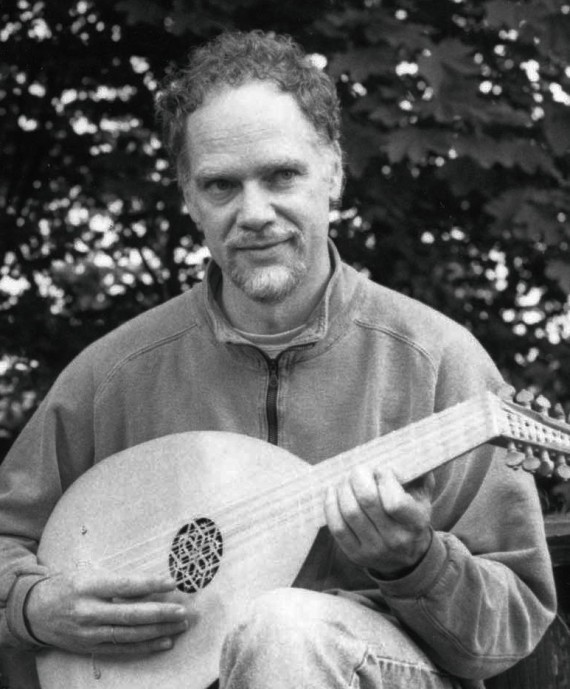 Young has taught more students in Medieval and Renaissance music than any single educator in the world thanks to the chair in medieval lute, performance practice and medieval music theory that he held for 35 years at the Schola Cantorum in Basel. From 1989 – 94 he taught medieval lute at the Conservatoire National Superieur de Musique in Lyons, and since the early 1980's has given courses at conservatories and universities in Europe, North America and Australia.