GOFFREDO DEGLI ESPOSTI (1963) is an Umbrian musician who specialises in research into, and performance of ancient and traditional music with wind instruments.
Having taken his diploma in the transverse flute, recorder and specialized in Baroque flute, he has followed courses of study with Susan Milan, Andras Adorjan, Gustav Sheck, Mario Ancillotti, Bartold Kuijken, René Clemencic and the Courses in Medieval Music at the Centro Studi dell'Ars Nova Italiana of Certaldo (Italy). He began his concert activity in 1980; in 1984 he founded the Ensemble Micrologus, with whom he plays in the most important Festivals of Ancient Music in Europe and the Americas; he has also made CDs and radio recordings and collaborated on music for the theatre and the cinema, including the soundtrack of the film "Mediterraneo".
His enthusiasm and his ability to play various wind instruments in the Mediterranean tradition have led him to various musical experiences, collaborating with the Mancuso Brothers, Ambrogio Sparagna, Giovanna Marini, Sonidumbra, the Tamburi del Vesuvio, Tetraktis Percussioni, Daniele Sepe, Vinicio Capossela, Heloise Combes. Nowdays he is working on musical improvisations for wind instruments with the new groups Lirum Li Tronc (Renaissance music), nel D.E.P. Duo con Andrea Piccioni e Triaulos (folk-jazz), and with the singer-songwriter Raffaello Simeoni for "Mater Sabina Project".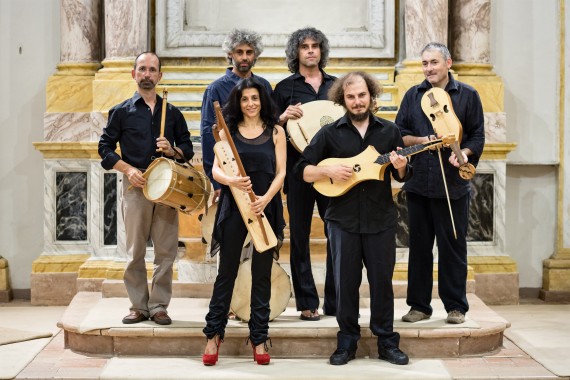 He has given seminars and courses at various European Schools: at the Cité de la Musique in Paris, at the Abbaye de Royaumont in France, at Jeroslaw in Poland, at the Istituto superiore di Studi musicali "Briccialdi" in Terni, and International Courses of Ancient Music in Urbino and in Copenhagen.

He has recorded 28 CDs of medieval music for Quadrivium, Fonit Cetra, Zig-Zag Territoires and Opus 111, of which two have been awarded the "Diapason d'Or de l'Année", and 12 CDs of traditional and experimental music for Ricordi, Penta Music, SudNord Record, BMG, Il Manifesto and Alphamusic.
"With our musical instruments, faithful to those of the medieval era, made by specialized builders, we prepare shows, some in theatrical form with sets and costumes, bringing them to concerts also in Europe, America and Japan".
Stay up to date on our events, concerts and music courses!
Do you want to discover the precious musical tradition of the Middle Ages made up of strings, lutes, wind instruments, songs and much more?