Leah Stuttard was born in a small town in Lancashire and heard her first early music on scratchy records borrowed from the local library. She studied at Manchester University, specialising in performance on harpsichord and medieval music.

She won a prize for her dissertation on Italian fourteenth century composer, Bartolino da Padova and went on to receive a Leverhulme Study Abroad Studentship to further her specialisation in performance on medieval and gothic harp at the Schola Cantorum in Basel, Switzerland. She took part in courses in professional development at the Fondation Royaumont, France, where she met the ensemble Micrologus, with whom she has been playing since 2001.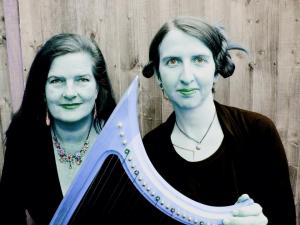 She has worked with various UK based ensembles including Mediva and Bardos Band and was recently invited to play with Hesperion XXI (Spain). She has appeared at numerous international festivals including York Early Music Festival, Boston Early Music Festival, Stockholm Early Music Festival and Ravenna Festival.